4 fun ways to get moving this fall
September 14, 2021
A dose of clinical from Firefly Health

It's fall y'all! That means that the summer heat is cooling down and the crisp autumn air is moving in. It's easy to use the hot temperatures as an excuse to stay inside (hello air conditioning!) to avoid melting like a popsicle. But now that the weather is a little more bearable, it's a great time to squeeze a little more activity into your day.

But being active doesn't have to mean running for hours on end or doing chores (although jumping into piles of leaves you've raked is pretty fun). It's an ideal time to have some fun exploring all that fall has to offer while also getting in some movement — even breaking a sweat while you do it!

Nature is an excellent investment in your time and your health. Take a look at these four fall activities to get you out of the living room and into nature to have fun with your favorite people.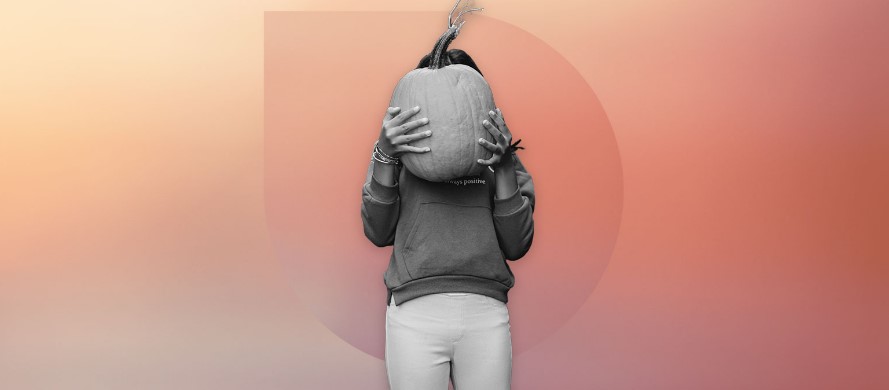 Pick your own pumpkin
Instead of swinging by the grocery store and grabbing whatever pumpkins they have for sale, make this the year that you head out to the local farm or pumpkin patch. Going earlier in the fall will ensure there is a good variety available for picking, but waiting until October will allow your pumpkin to make it all the way to Halloween.
Not only will you get your steps in by walking around the pumpkin patch, you'll need to squat to pick your prized pumpkin and walk around with it until you leave. You may also be able to take a trip through the corn maze or engage in other activities at the farm. This family-friendly outing is a great way to get some fresh air and exercise while making priceless memories.
Frolic at a fall fair
Fall is fair and festival season. So many communities hold events where you can bring the whole family to walk around and take in the sights!
Whether you like shopping at different vendor booths, seeking thrills on the amusement park rides, playing carnival games at the Midway, or petting friendly farm animals, there's something for everyone at these super-fun events! You may even be able to bring some healthy, locally grown produce home with you.
If you're looking for an extra kid-friendly option, check out fairs that include all sorts of fun activities for them, including small corn mazes, hay play yards, climbing yards, playgrounds, jungle gyms, and bounce houses. The more you engage in with the kids, the more fun you'll all have, and you'll burn some calories in the process! (Just try to indulge in fried food and heavy desserts in moderation).
Peep some leaves
One of the most stunning things in nature happens all around you each and every fall. When the leaves change, it creates a kaleidoscope of beautiful reds, golds, and oranges. To get your fill of fall foliage, take a drive to somewhere a little off the beaten path, like a forested area or a national park. Spend some time walking trails and drink in the colors as leaves crunch under your feet.
To make your leaf peeping trip a little more challenging and burn some extra calories, plan a hike at a local mountain to take in the sights from a higher vantage point. Try boosting the zen factor with an outdoor meditation. Whether you use a more popular trail or the road less traveled, leaf peeping is a great way to spend time outdoors and get moving!
Picnic on two wheels
Whether you check out local trails to explore your own backyard, or pack up your bike and head somewhere new, you can't go wrong with a fall bike ride. This is an ideal time of year to take a bike ride since the temperatures are a bit more comfortable, and you can probably travel farther on two wheels than you can on two feet. If you want to avoid the crowds, your local trails will likely be quieter during the week.
You don't have to ride far to start burning calories; as the rider, you control how much work you put into the process! If you want a harder workout, pedal faster or choose a route with an incline or two. For an easier experience, choose a flat area!
Make your trip even more enjoyable by packing a picnic of healthy low calorie but protein-rich foods. Take a break and relax in a pretty place, and spend some time replenishing yourself with the energy you need to make it back home.
Create a healthy, fit lifestyle
At Firefly, we want to provide you with the insights and tools you need to stay active, engaged, and living your best life. When you live your healthiest life, you can achieve more personal goals and enjoy the world to the fullest. If you need help creating a fitness plan, turn to your care team today. You can do that right now through the Firefly app. Not a member yet? Let's get you set up. Just click below to sign up now or call (855) 869-9284.