Back in School During COVID-19
September 25, 2020
Tips for managing the school experience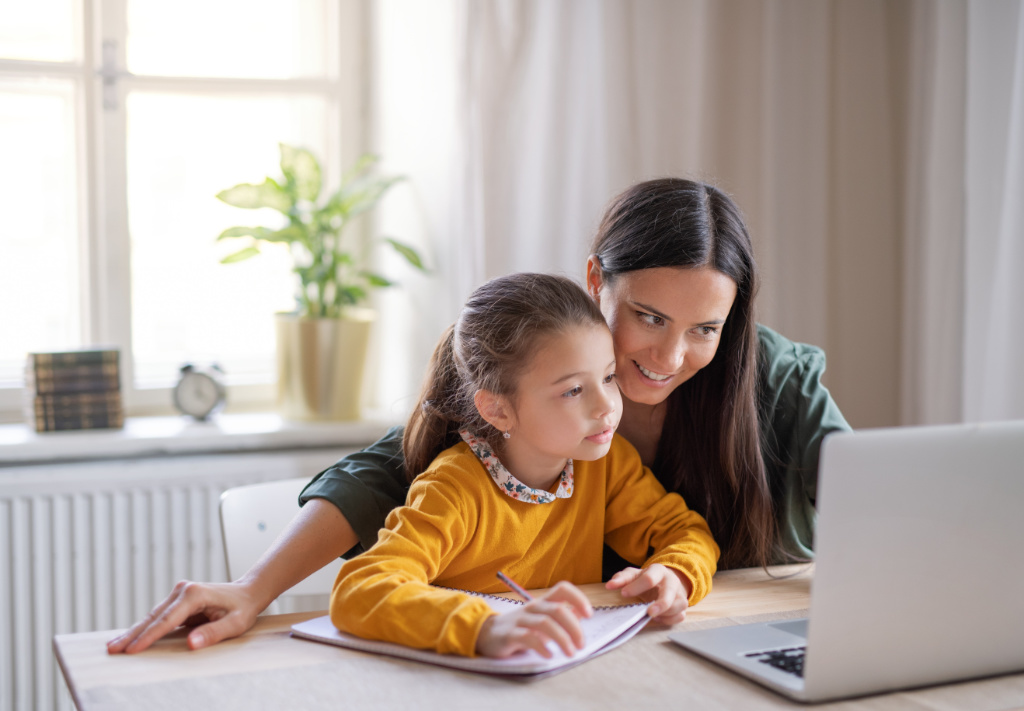 The new school year can be an exciting time for children and their families, from new experiences and things to learn, to watching your child grow and succeed. This year, being back in school looks and feels different for many of us. Whether your child is learning virtually, from a classroom, or both, you have support. Taking advantage of available resources in your community and online can help your family manage the change and uncertainty this school year may bring.
Maintaining low levels of stress and anxiety in your home can also increase the chances of having a successful school year. Here are three tips on how to help your family manage your current situation:
Listen to your children and talk about what's happening. Children are resilient, however they may be having a difficult time. Listen to how they are feeling so you can determine the best way to help them. Also, be honest about the fact that their school situation may continue to change, and go over the importance of wearing a face mask, washing their hands, and keeping distance from others.
Create a schedule that works for you and your child. If you find yourself supervising at-home learning while still working from home, setting a schedule can help create stability and gives you and your child the opportunity to focus. Older children tend to be more self-sufficient than younger children, so if you need to, talk to your employer about your current situation. You may be able to work out a flexible schedule or at least manage expectations.
Be mindful of your own emotions and mental health. Children are watching to see how the adults around them react to the challenges and stressors of this pandemic. When it's appropriate, talk to your children about how you are dealing with certain situations and your emotions. It may help them feel more comfortable talking about their emotions, and it allows you to process yours. You can also engage in self-care activities that help you feel refreshed and at your best. Taking care of yourself is essential to being able to take care of others.
It is important to remember that there's no "right way" to manage the school experience during COVID-19. While the pandemic has affected everyone, we each face unique difficulties. There are services that make it simple to connect with community and mental health resources that can help you and your situation.
Aunt Bertha — Use Aunt Bertha to quickly search your area for services and assistance programs that can help with issues such as child care, finding affordable school supplies, and food assistance.
Psych Hub — This online library of mental health resources and videos includes information on stress and anxiety. Share the videos with your family and discuss the importance of caring for your mental health. There are also resources for students.
Employee Assistance Program (EAP) — Visit the Mass4YOU EAP site to access articles and resources on topics such as depression, personal growth, and relationships. You can also find help for various challenges including legal issues, child care or parenting. (The Mass4YOU EAP is for active state and municipal employees and their dependents.)
Your resilience has been working overtime this year to adapt to new realities. This school year presents another challenge, but with the help available, you and your family can find success.