Contact Tracing: What It Is And How It Works
October 20, 2020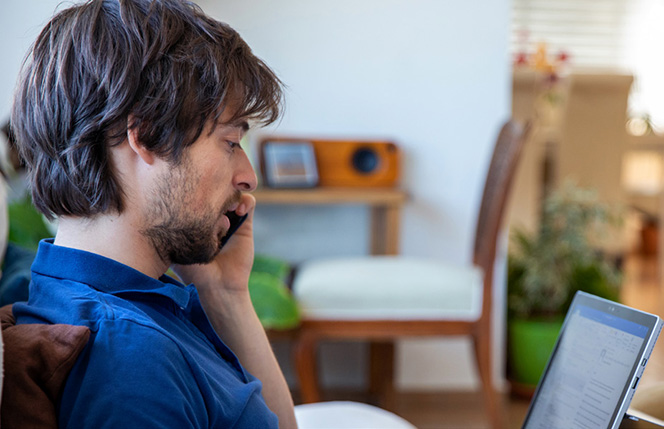 Health departments are using contact tracing in communities across the country to help prevent the spread of COVID-19. If a public official contacts you to let you know you've been exposed to COVID-19, it's important to share what you can about who you have been in contact with to help determine who else may be at risk.
"Contact tracing involves identifying people who have an infectious disease, such as COVID-19, and then quickly identifying everyone who they may have come in contact with to prevent further spread of the disease through isolation and voluntary self-quarantine," says Geoffrey Crawford, M.D., an Anthem Medical Director.
Dr. Crawford adds that contact tracing is especially critical to helping prevent the spread of COVID-19 because a high percentage of individuals with COVID-19 infections never show symptoms. As a result, they may spread the disease before they develop physical symptoms. According to the Centers for Disease Control and Prevention (CDC), it is estimated that 40% of those who have COVID-19 are asymptomatic.
What happens during contact tracing
The CDC that recommends health departments use a highly sensitive, confidential, and rapid four-step approach to contact tracing.
Case investigation: When someone tests positive for COVID-19, a public health official will contact them and try to identify everyone they had close contact with while infectious. This conversation is confidential.
Contact tracing: A public health official will inform the list of contacts about their potential exposure to COVID-19 without revealing the identity of the person who tested positive.
Risk education: Anyone who was potentially exposed to COVID-19 receives resources on how to practice preventive measures and monitor themselves for illness. A public health official will also educate them about their ability to spread the infection to others, even if they do not feel sick.
Voluntary self-quarantine: Contacts are encouraged to self-isolate, monitor their own health, and maintain social distance (at least six feet) from others until two weeks after their last exposure to the infected person. They should also inform the health department if they become sick during self-isolation, and seek medical care if symptoms worsen or become severe.
By participating in contact tracing, we can all help limit the spread of COVID-19.