Meet Jana Gallo, UniCare member services representative
December 09, 2021
Meet Jana Gallo, serving UniCare members for over eight years in Andover, Mass.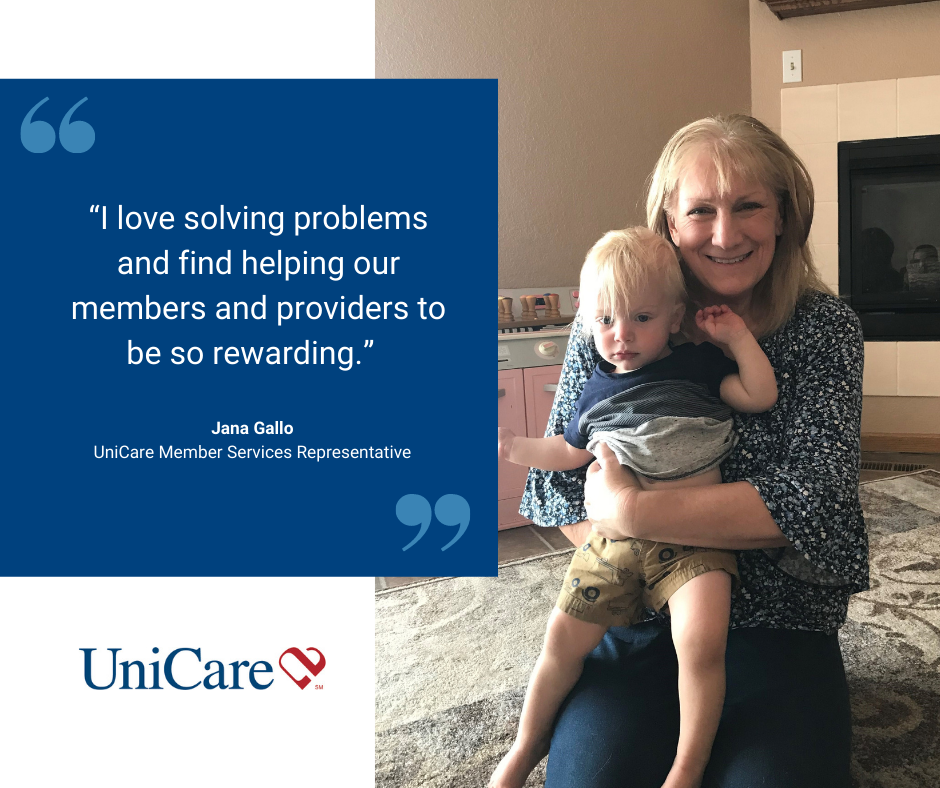 Solving problems and helping members and providers is so rewarding for Jana.
She loves sharing her knowledge from her years of work experience and reassuring members and providers that their concerns will be addressed
Since the onset of the pandemic, Jana has been working from home. Her day starts at 7:30 a.m. when she gets her computer applications ready to start taking calls from members or providers or start responding to Live Chats.
Recently, Jana helped a member who was waiting for a new CPAP machine
and
was caught between the CPAP supplier and the doctor's office.
She set up conference calls with the supplier and the doctor to determine what was needed and alerted the member that everything had been resolved. The member was appreciative of the effort Jana put in to assist in the delivery of the CPAP machine. Jana says,
"It is so important to get our members their medical equipment for their treatment plan so they can get better. I empathize with the medical conditions of our members, and it is my responsibility to help provide the best care for them."
Members also frequently call about benefits and coverage, and Jana is there to help answer any questions or research if something is covered. "Assisting with a resolution takes away the stress for the member. I do a conference call to the doctor's office or billing company with the member if we need to get more information to process the claim. Other times I can reprocess a claim or direct the member to call Medicare if needed. By answering questions thoroughly, our members get the best resolution," Jana commented.
How does Jana stay healthy? By eating organic food and walking outdoors.
How does Jana give back to her community? She helps elderly and disabled family members with appointments, prescriptions, and other errands.