Protecting Your Health as Restrictions Ease
May 20, 2020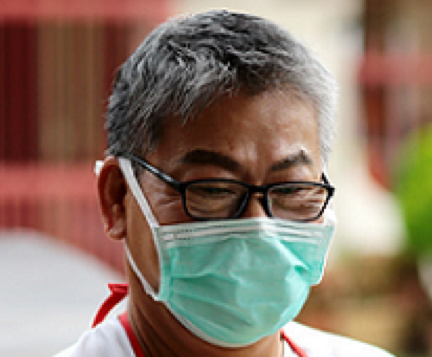 With many states lifting or soon to lift their stay-at-home orders, you may find it harder to practice social distancing when you come in contact with people who are not respecting the six-foot distance guideline or limiting social interactions – at the grocery store, in the park or on the walking path.
The best way to ease anxiety about going out in public is to prepare yourself for those situations. These tips may help you reduce your risk and help protect others:
Communicate clearly. You can physically move six feet away in places like a park or sidewalk, but in a grocery store, you may not be able to do so easily. You can say things like, "Sorry, just trying to keep six feet away."
Change the way you greet someone. It is acceptable to turn down a handshake or a hug. Politely say, "I am happy to see you, but I am keeping my distance right now." You can wave as an option.
Limit your exposure. Remain cautious when seeing family and friends outside of your home. Keep a safe distance and socialize with 10 or fewer people at a time. Your state and community may have additional rules that further limit socializing.
Practice good hygiene. Continue to wash your hands with soap and water or use hand sanitizer. This is important after you are out in public or visiting friends and family.
Consider using a face covering or mask. Cover your nose and mouth in public, especially when using mass transit, advises the Centers for Disease Control and Prevention (CDC).
Follow state and local guidelines. Continue to follow the public health and safety guidelines set in your community and state. Retail and grocery stores, restaurants and other businesses may have their own specific guidelines in place that you need to follow as well.
Sharing information to help you stay safe and healthy during COVID-19 remains our top priority.