Telehealth: A safe and Convenient Way to Get The Care You Need, When You Need It
April 24, 2020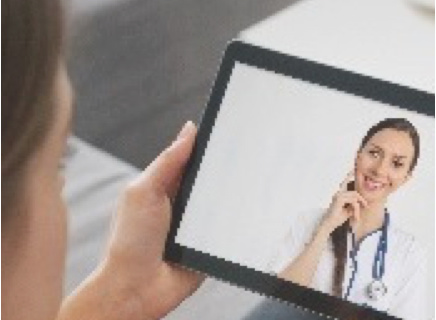 Telehealth visits are one of the many ways UniCare helps you and your family get the medical care you need – anytime, anywhere. Telehealth lets you see a doctor through live chat or video on your phone, tablet or your computer. When you or your family members are not feeling well, you can connect with a doctor from the comfort of your home or personal space. You can also have telehealth visits with behavioral health providers
Telehealth services are free during COVID-19 emergency
To help our members stay safe at home during this challenging time, UniCare is covering all telehealth visits without any member costs for both medical and behavioral health care. Telehealth visits help prevent the spread of a virus in a physical clinical setting. It's a safe and effective way for you to see a doctor and receive guidance related to COVID-19 or other medical conditions.
Here are your options for telehealth services:
For UniCare Basic, PLUS and Community Choice members – Our LiveHealth Online telehealth program lets you see a doctor via smartphone, tablet or computer-enabled web cam. All you have to do is register with LiveHealth Online. Go to www.livehealthonline.com or download the app on Google Play or the App Store. Learn more about using LiveHealth Online.
Basic, PLUS and Community Choice members can also have a telehealth visit with any provider who offers telehealth services. This includes virtual visits or telephone consultations.
For UniCare Medicare Extension members – Medicare covers "virtual check-ins" so you can connect with your doctor by phone or video, or even an online patient portal, to see whether you need to come in for a visit. For more information, go to www.medicare.gov/medicare-coronavirus#400 and choose Telehealth and related services.
Questions? We're here to help. Call UniCare Member Services at:
833-663-4176 (Basic, PLUS and Community Choice members)
800-442-9300 (Medicare Extension members)