Hate the gym? Try these 4 outdoor activities instead.
July 13, 2021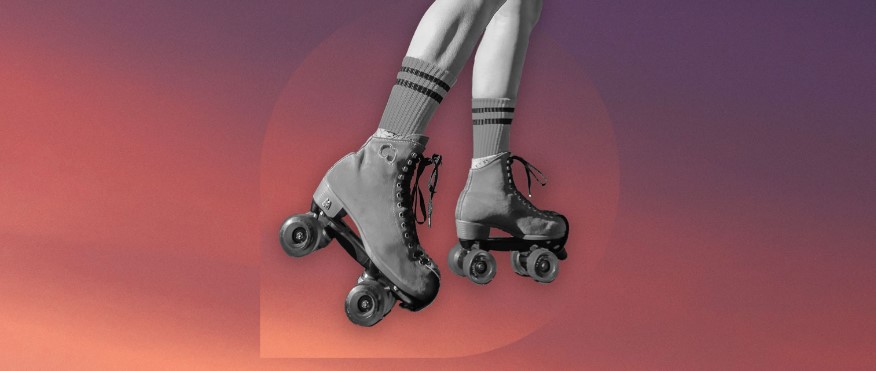 Is the thought of going to the gym about as appealing as scrubbing a toilet... with your own toothbrush? You're not alone. Whether you despise gym culture, are strapped for time, or simply feel "meh" and unmotivated, the reasons for skipping exercise are myriad. But the research supporting the wide-ranging health benefits of physical activity is kind of hard to ignore at this point. So, what's a workout-hating person supposed to do? Change your concept of what exercise looks like, for starters.
As summer starts to ramp up, we're highlighting ways to think outside the gym and use nature as your fitness playground.
Flex your green thumb
‍When we think "exercise," many of us picture going on a run or lifting weights — you know, something super strenuous. But even moderate physical activity is enough to improve physical and mental well-being. If you'd like to burn calories and cross some chores off your list, look no further than your front yard. Light gardening or pushing a lawnmower can burn upwards of 300 calories per hour. Cut the grass, plant some flowers, and get to pulling weeds!
Leg day? Try play day.
‍If you're a time-strapped parent, squeezing in a workout can seem downright impossible sometimes. So, why not include your kids in your fitness routine? Whether it's playing a game of tag with them, shooting hoops, or simply roughhousing in the backyard, rest assured — they'll get you moving. Plus, giving yourself permission to play like a kid gets your body moving while giving you a break from more structured (read: boring) exercise.
Don't hate. Skate.
‍What if you could relive your childhood and get in better shape, all at the same time? Just reach for a pair of roller skates. Roller skating is making a comeback, and we can't hate because, hey — it's a really great low-impact way to get your cardio in. Roller skating is equivalent to jogging in terms of health benefits and caloric consumption. You can burn between 300 and 600 calories if you skate for a full hour. So, what are you waiting for? Lace 'em up!
Step it up -- literally.
‍Walking is an extremely underrated form of exercise — as little as 30 minutes a day can improve cardiovascular health, help lose fat mass, and maintain muscle mass. Walking outside in "green spaces" is also good for your mind, and can improve mental health and well-being. But if you're looking to (quite literally) step up your walk, try taking a hike. Hiking on steep, rugged terrain that requires you to use both your arms and legs can burn over 500 calories per hour. Compare that to the 300 calories per hour burned while simply walking.
Live your healthiest life.
At Firefly, we're all about helping people find sustainable ways to stay active and live their healthiest lives. If you'd like help creating a fitness plan that fits your unique lifestyle and needs, consult with your care team today through the Firefly app. Not a member yet? Get started by signing up on our website or giving us a call at (855) 869-9284.
Get started with firefly today
With Firefly, you'll get an experienced, physician-led primary care and behavioral health team that knows you and responds within minutes, not days or weeks.
Sign up takes 2 minutes. No membership fees. Cancel anytime.