Are You Turning Age 65 in The Near Future?
May 15, 2020
Check out UniCare's Medicare Extension – the plan trusted by more GIC Medicare retirees!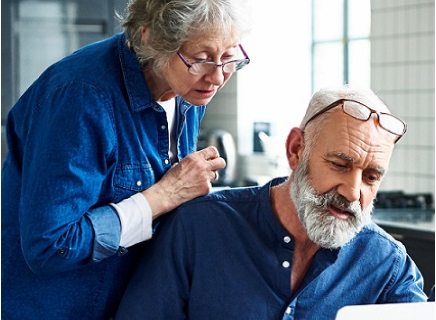 If you're covered through the Group Insurance Commission (GIC), approaching age 65 and eligible for Medicare, take a close look at UniCare's Medicare Extension plan for the 2020-2021 plan year. Our annual enrollment guide shows you some important things to think about when choosing a Medicare plan, like:
You can use any doctor and any hospital in the U.S.
You'll get the highest benefit when you use Medicare participating providers.
You're covered for care when you travel outside the U.S.
Your prescriptions are covered.
Your Medicare coinsurance and deductible are covered, and you pay no calendar year deductible.
You're covered for some things Medicare doesn't cover – like hearing aids and routine eye exams.
Here are just a few of the other advantages of being a UniCare Medicare Extension member:
Best-in-class member service, with consistently high member satisfaction ratings
Our Mobile Health Consumer app, for access to all your health care information in one place
Well-being programs to help you live your best life, plus a $100 reimbursement toward your fitness club membership
Learn more about UniCare's Medicare Extension
Check out our annual enrollment guide or speak with a UniCare Member Services representative, Monday through Friday, at 877-633-6396 (TTY: 711). You can also email us at contact.us@anthem.com.
Visit the GIC's website to find out what you should know about turning age 65 and Medicare enrollment with GIC health coverage.