Why do GIC Members Join UniCare?
April 12, 2023
Hear from current Group Insurance Commission members on why they choose, and stay, with UniCare.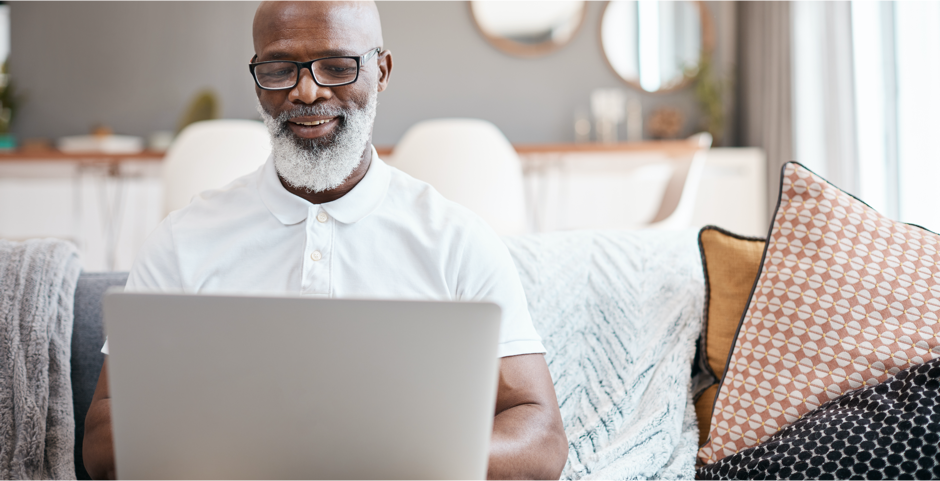 Security during a very difficult time
My late wife was diagnosed with pancreatic cancer in May 2020. She underwent many medical procedures, including surgery and chemo, and additional medical care because of complications. She required inpatient hospitalization more than once. Even with all these efforts, the cancer spread. She entered hospice, first at home and then at a hospice center. She passed away on September 5 of this year, eleven days after going to the hospice center.
I take time to write this because all of the provider services my wife received were covered by Medicare and UniCare. UniCare spent lots of money and never gave me a problem. I wanted to thank you for that. Because of your service, I did not have to worry about costs and could give my attention to my wife. Again, I thank you.
Anthony M., Long-time UniCare member and Mass Retirees Association member
---
Providing coverage for out-of-state dependents
My son was attending college in Boulder, Colorado. One of the factors in deciding if this was a good fit was if my family health care would still be available to him if he needed medical assistance and care. UniCare provided that reassurance.
One day I received a call from the University's on-campus Health Center. My son had a bike accident. He needed x-rays for his arm and head. The initial report to me was he had a possible skull fracture and broken arm. The staff at the Health Center treated him and communicated with me with next step plans. He was transferred to a Hospital in Boulder. When I called UniCare I was reassured that my son would have uninterrupted care throughout this emergency. The customer service staff were reassuring at every step of the process. They also understood I was thousands of miles away from my son. They communicated with the Colorado hospital for me. I was then able to focus on the care he was receiving. After more tests it was determined he did not have a skull fracture, although he did break his arm and was bruised. He was treated, and with the assistance of the hospital staff, he followed up with a local orthopedic surgeon and went to physical therapy.
UniCare covered all the out of state costs and approved the care my son received from the hospital, doctors and physical therapy. I was responsible for all the required co-pays and there was no interruption of medical care, even though he lived out of state in Colorado.
Dealing with the emergency was in itself stressful, but there was no stress in working with UniCare in getting the medical attention he needed as a result from his injuries.
Carol, UniCare member since 1986
---
When things go unexpectedly wrong
"The mark of a great insurance company is how it works when things go unexpectedly wrong. In August I had a terrible fall and had to be taken by ambulance to the hospital. I had a severe concussion and as a result I had to go to several doctors and get physical therapy for weeks. I never had to worry about a doctor refusing my insurance. I never had to worry about which doctor I went to get treatment. when I called to ask a question I always got to speak to a real human being. Although my accident was terrible, the care that I was able to get was excellent."
Gail, UniCare member for over 20 years
---
Here to help after a difficult diagnosis
"I had many options to choose from for health coverage during my open enrollment period. After reviewing them all and considering the pros and cons, I decided on UniCare Community Choice. Little did I know, I would be diagnosed with a serious illness. Of course, I was overwhelmed and shocked by this diagnosis, not even thinking of cost for treatment. After 2 surgeries, radiation and numerous visits to many specialists I have to say my out of pocket expense was minimal. Customer service was great and was able to answer all of my questions. I wouldn't hesitate recommending this insurance to anyone."
Deborah, UniCare member for over 4 years
---
Excellent customer service
"When I was choosing a new health care plan, I was impressed with UniCare because I felt the premiums, the deductibles and the co-pays were all reasonable. I also liked that I didn't need to obtain a referral to see a specialist. The main reason is the customer service. The customer service is excellent and each time I need to call UniCare with any questions concerning my plan or any medical bills I have received, the customer service representatives excel at answering my questions and explaining my plan.
My son required day surgery on his leg. I was concerned about the total cost to me and I called UniCare. The customer service representative let me know the total cost would be $120. I was pleasantly surprised at the low cost however I was also apprehensive because I thought there would be added costs that would be added on. After his surgery, when I received the total bill, it was exactly as quoted by the UniCare representative, $120."
Kim, UniCare member for over 4 years